DAY 2 of the Black History Prison Tour has ended, and as promised updates on daily activities. Well, our lobby call today was at 7am, I arrived about 2 minutes late. It wasn't as if I was not ready, I was trying to do some homework before departing. We were met outside with snow mixed with ice, and we had a 40 minute ride to the prison. Of course, I took a nap while riding, and the rest watched the road. We arrived at Dixon Correctional and prepared to set up for the service, which was in the gym.
Sometimes the sound in the gym is the worst because of the echo. After getting things together, we ministered to 240 men. We could tell we were among some strongholds and gang related activity. Oftentimes, the inmates that come out, its like a reunion because they don't see each other all the time. After we presented the gospel program, there were close to 60 souls accepting Christ.

Next, we traveled to East Moline Correctional, the Chaplain met us and was excited we made it safely. This group of men were separated in the gym, we could have no contact with the guys. Normally, we get to meet and greet, shake hands, etc. This prison is just below a maximum security prison, but believe it or not you're safer in prison (Weird ha). The guys enjoyed mostl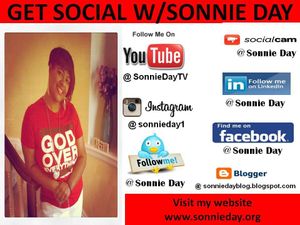 y the comedy that my hubbud does (yeah I be tripping, like you're not a comedian). But, the guys have told him he should do stand-up and think he is the funniest. There were 210 brothers who came out, and were blessed. Approximately 90 brothers accepted Christ, our mission is accomplished and the angels rejoice. Finally, the Warden wanted to meet us, so went to his office and what a blessing. His heart and vision for the place is just as it should be "rehabilitation". He welcomed us to come back and do some more programs. (FAVOR). E.D. asked if he mind if we prayed with him, and he was very receptive. Finally, our last event was cancelled because of the weather, not enough manpower so they were on lock down. So, we headed back to Gailisberg, IL  to check in the hotel. We ended the night at "BONANZA", I remember going to this restaurant as a kid. We are headed into day 3 with three programs and a lobby call at 8:05am.


You are welcome to follow me on my social networks, continue to pray for us as we do a work that many are not equipped or afraid to do!
P.S. I got some events coming up, please visit my calendar and come out to support!
Love yall!