The team comes in a day early to set up and prepare for the programs. It's been 3 years since Forgiven Ministry has been inside Michigan prisons. Since 2010, Forgiven Ministry has held their "One Day with God Camp" inside at least 8-10 prisons in the state. The program allows inmates to spend the day with their children. If you want to see what that looks like you can check out this link NIGHTLINE VIDEO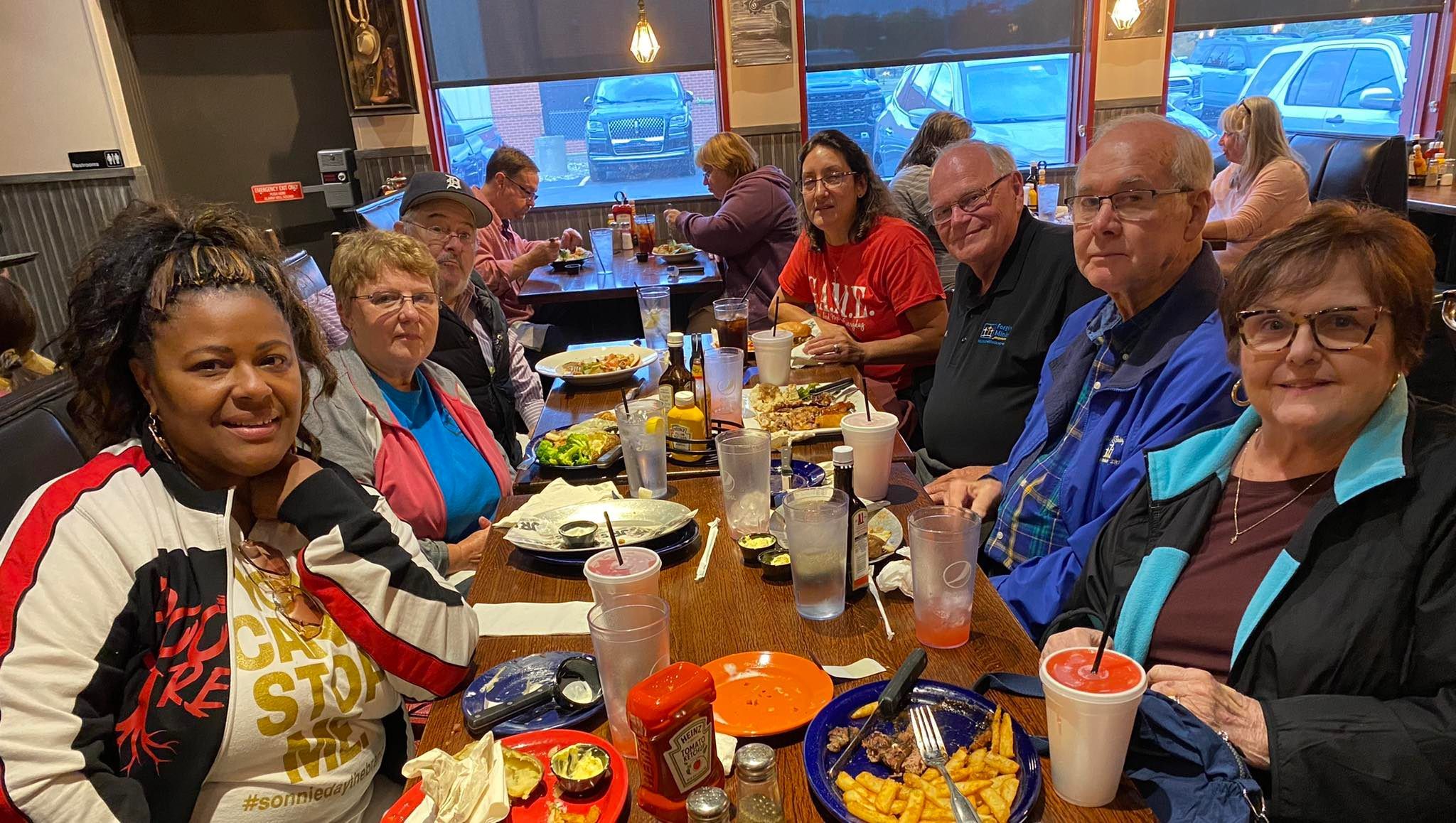 Today we arrived at the prison at 7am to go through the security process. It was smooth sailing, and we didn't take our socks off this time. The cold to me morning took us for a brisk walk across the yard. The programs building is where the gym is, and everything was set up beautifully. The various color table clothes with flower centerpieces were special. It was our first time presenting the "GODLY MOMS" program written by Donna (a former inmate and friend of Scottie) and Mrs. Scottie (Founder of Forgiven Ministry). The 50 ladies arrived EXCITED and seeing all the things they got; they were full of joy. A big bottle of lotion, Irish spring soap, books, bibles, snacks, and much more, it felt like Christmas.
The lady's engagement during the program was great and helped us to learn a lot more about them. Dawn & Mrs. Scottie taught the program and had the women digging deep on grace, love, and strength. The women shared some personal stories and tissue boxes were just about empty. The program runs from 8am-3:30pm with some breaks, lunch, and don't forget count time. 
While the ladies went to lunch so did we, our lunch was provided by the Culinary School inside the prison. Our lunch was delicious, it was homemade potato chips with some special seasoning, chicken ceasar wrap, lemon parfait, and fruit punch. 
The inmates who prepared the meal under the direction of the Chef, gave excellent customer service. Also, shared how they attended the ODWG camps in the past and the blessing it was. After lunch I did music to shake that sleepy off after you eat. And my song "You" was a tearjerker, I didn't expect majority of the women to be in tears. But the Holy Spirit moved, and it ministered to them heavily.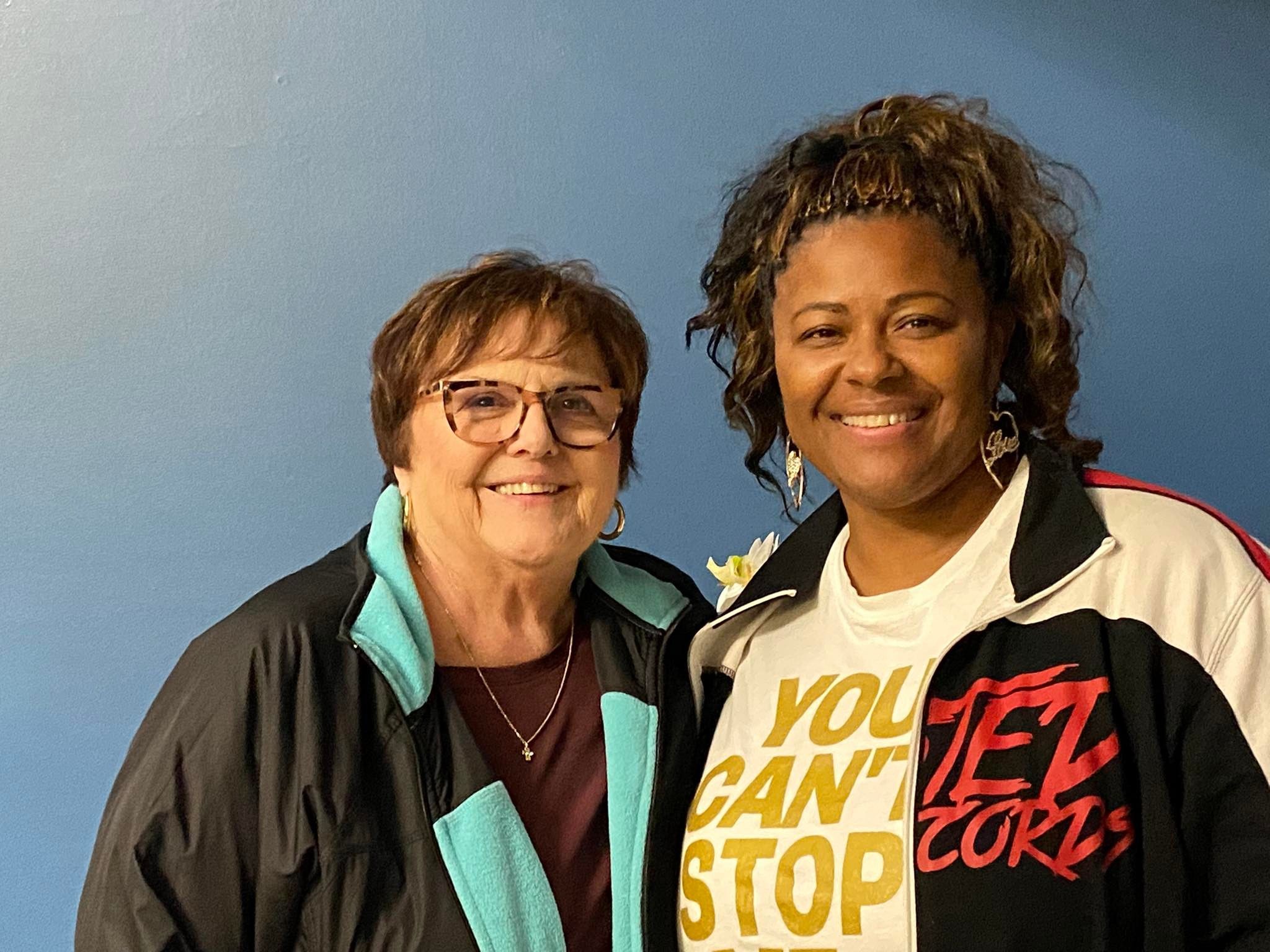 Mrs. Scottie finished up the last session with a forgiveness bucket, mother's​​​​​​blessing, the gospel message of salvation and all were powerful. There was 3 women who received salvation and 8 rededicating their lives to Christ. Many were already believers of Jesus.
I did the closing song. "I Won't Go Back" by William McDowell it's the song Mrs. Scottie requested, and it seals the entire message of the program. And it makes a declaration for the moms to themselves and their children. Our prayer room throughout the day was constantly revolving with one-on-one prayers.
I've been inside Huron Valley Women's Prison many times over the years. I have heard many stories, prayer request, etc. However, today's prayer request as shared by Ken our State Coordinator was deep to us. It was simple yet caused me to do a lot of reflection. She wrote on her prayer request sheet for herself, one other thing, but most interesting some ENVELOPES. Yes, envelopes, because she wanted to be able to write a letter to her kids.
I'm just going to sit that right there for you PRAYER WARRIORS! I began to say really God, I'm so sorry! While I'm petitioning you for stuff and sometimes not that serious. This woman is asking you for some ENVELOPES!! WOW
Our evening ended with dinner two days in a row at JRS Grill & Pub. And yes, the food was good both days. Keep us in prayer for DAY 2 tomorrow.