Youth Programs

Project-U-Turn Inc. is a non-profit 501C3 organization created to service the citizens of the Metropolitan Detroit area. In 2005, Sonnie Day founded RubyGirl Teen Program a character education and prevention program for girls ages 13-18. The program has touched the lives of over thousands of girls through its after-school program, community projects, workshops, and school assemblies. RubyGirl offer workshops foc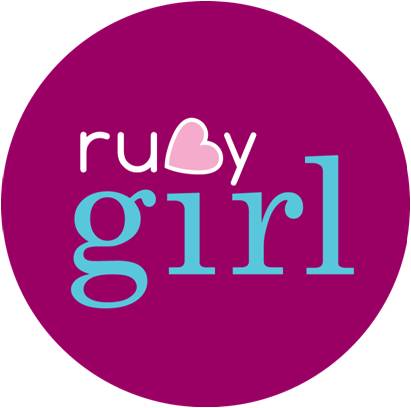 using on personal, professional, and prevention awareness. It's purpose is to help transform girls into ladies utilizing education, entertainment, and empowerment. RubyGirl program can be offered in schools, juvenile facilities, churches, and community centers. Interested in hosting a conference for girls, facilitating a workshop, or a retreat, contact Project-U-Turn. To learn about Project-U-Turn visit www.projectuturninc.com.
Prison ministry is a sentimental part of Sonnie's community work, because of her family experience with corrections. Sonnie has been serving in prison ministry for 10 years, using her gift to bring hope to the incarcerated. She provides musical concerts for inmates throughout the country. During Black History month she and her label mates do a 15 prison tour in Illinois Department of Corrections. Sonnie is often requested as the musical guest by the inmates Christian community, during their annual revival and seminars.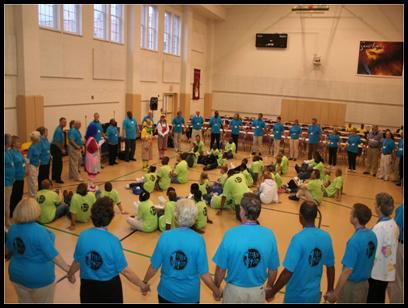 Sonnie works alongside an organization that brings children with incarcerated parents inside to spend the day with their mom or dad. She serves as the musical guest for the 10 Camps hosted in Michigan and some in other states. Sonnie's experience with prison ministry makes her a sought after speaker, musical guest, and spokesperson. Check Out Video

As a recipient of the national program "AngelTree", Sonnie has helped with the media campaign for several years. She has been interviewed by 25 plus radio stations throughout the country sharing her story to raise funds.The month long media campaign has raised over $700,000 for Christmas gifts for kids of incarcerated parents.

Below are a list of prisons Sonnie has had the opportunity to visit and many on more than one occasion. Please pray for our brothers and sisters behind bars. If you would like to sponsor or be a donor for the prison ministry work Sonnie Day is involved with, please donate below.
Ministry Behind The Walls
 WISCONSIN
1. Racine Youth Offenders Correctional Facility
2. Racine Correctional Institution
3. Robert Ellsworth Women's Correctional Facility
FLORIDA
1. Desoto Correctional Institution
2. Central Florida Resource Main & East 
SOUTH CAROLINA
1. Coastal Pre-Release Correction Center
GEORGIA
1. Walker Correctional Center
2. Hayes Correctional Center *
3. Arrendale Women's State Prison
NORTH CAROLINA
4. North Carolina Institution for Women
5. Raleigh Correctional Center for Women

MICHIGAN
1.Ryan Correctional Facility
2.Mound Correctional Facility
3.Marquette Branch Prison
4.Brooks Correctional Facility  
5.Muskegon Correctional Facility
6.Milan Federal Prison
7.Huron Valley Women's Prison
8.Thumb Correctional Facility
9.Lapeer Correctional Facility
10.West Shoreline Correctional            
11.Cooper Street Correctional
12.G. Robert Cotten Correctional
13.Ionia Correctional Facility         
14.Michigan Reformatory
15.Pugsley Correctional
16.St. Louis Correctional
17.Bellamy Creek Correctional
18.Oaks Correctional Facility
19.Parnell Correctional Facility
20.Special Alternative Incarceration Facility
21.Lakeland Correctional Facility
22. Coldwater Correctional Facility
23. Macomb Correctional Facility
24. Saginaw Correctional Facility
25. Adrian Correctional Facility
26. Carson City Correctional Facility
27. Chippewa Correctional Facility
28. Richard Handlon Correctional Facility
29. Kinross Correctional Center

ILLINOIS
1.Pinckneyville Correctional Facility
2.Shawnee Correctional Center
3.Pontiac Correctional Center
4.Sheridan Correctional Center
5.Dwight Correctional Facility
6.Stateville Correctional Facility
7.Lawrence Correctional Facility  
8.Dixon Correctional Center
9.Big Muddy Correctional Facility
10.Robinson Correctional Center
11.Vandalia Correctiona Center
12.Taylorville Correctional Center
13.Jacksonville Correctional Facility
14.Graham Correctional Facility
15.Southwestern Correctiona Center         
16.Menard Correctional Center
17.Vienna Correctional Center     
18.Marion Federal Camp
19.Vienna Bootcamp IIP    
20.East Moline Correctional Center
21.Illinois River Correctional Center
22.Hill Correctional Center
23.Logan Correctional Center
24.Decatur Correctional Center
25.Danville Correctional Center        
26. Centralia Correctional Center
27. Illinois Juvenile Detention Center
28. Lincoln Correctional Facility