"

At this Vision Board Party I found renewed courage and strength to pursue my God given goals and dreams, and to not be afraid to Go Big ($10,000,000 check). It was amazing to be so uplifted and catapulted into my destiny. I thank God for my experience here, I can't wait to see what God has for me! "
— Vision Board Party Attendee
Sonnie Day Vision Board Parties are a 3 Hour Interactive event where participants will learn the principles of vision boards and create their own board to take home. Vision Boards have been around since the late 90s, used particularly by celebrities like Jim Carey, Oprah Winfrey and of late Steve Harvey, Tyler Perry, Lisa Raye, Katy Perry and more. Vision boards are  therapeutic and stimulate psychological hormones within our mind that motivates and inspires. They are simply a visual guide to accelerate your dream to becoming a reality. 
Our parties have been hosted by churches, youth groups, organizations, and individuals. There is a minimum guest of 15 people to host a private party.  To host a party fill out the booking form below, submit the nonrefundable $50 deposit to secure date. The remainder balance is due 7 days prior to party date. 
The host is welcome to decorate their venue and provide food, however time must be allotted for the Party Facilitator. All materials and supplies (glue sticks, scissors, magazines, board) are provided by SDVBP, participants are welcome to bring any additional material of their choice. Parties can be hosted all year round and customized to fit entrepreneurs, corporate offices, couples, and more. Book Your Party Today.
"

Sonnie, this was a wonderful experience! I came feeling lost and I'm leaving feeling refreshed. Please continue to follow God's path, you are truly a blessing. Thank you for sharing your gift! "
— Vision Board Party Attendee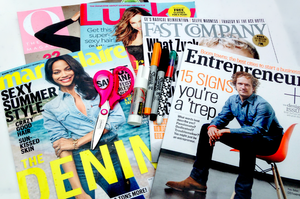 now booking- Vision Board Party