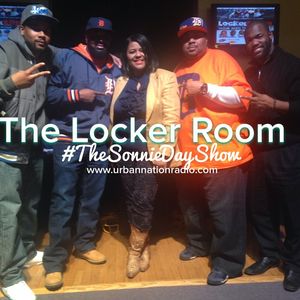 SONNIE DAY MEDIA involves radio, television, and LIVE events. Sonnie hosted her own show "The Sonnie Day Show" on a streaming live internet station called Urban Nation Radio.  The Sonnie Day Show aired weekly on Sunday's 2p-4p with special guest interviews, music, gospel hot-topics, community awareness, and inspirational messages. 

Every 4th Sunday, Sonnie would turn over her show to "The Gideon Crew" a Hip Hop Worship Group who hosted an all male panel called "The Locker Room Edition" with topics and discussions from a male perspective. The energy from this show brought a broad audience of listeners. The Locker Room LIVE is a spin off of the show that invites everyone into the locker room for a panel discussion of "How Men Think". It's debut brought audience members from Lansing and Saginaw, and the streaming LIVE broadcast had listeners in Arizona, California, and Canada.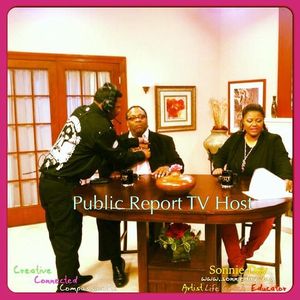 Sonnie was one of the host of TCT's television program "Public Report" which focused on community programs in the Metropolitan Detroit area. It aired weekly on Saturday's at 2:30pm on Comcast 399, Wyandotte channel 138, and local channel 18. The viewing audiences covered surrounding counties of Detroit.


 
Sonnie Day Radio Interviews
WAVA-105.1FM (Baltimore, Maryland)       
WEMI-91.9FM (Appleton, Wisconsin)              
WEZE-590AM (Boston, Massachusetts)           
WLFE-102.3FM (Miami, Florida)                     
The Janet Mefferd Show (Salem Communication, Radio One) 
The Blount Group (New England) 
WDRJ 1440AM (Detroit, Michigan)                                 
WJLB 98FM (Detroit, Michigan)
WMXD 92:3FM (Detroit, Michigan)                                 
WXOU 88.3 FM (Oakland University) 
WMUZ 103.5FM (Detroit, Michigan)
WHPR 88.1FM (Highland Park, Michigan)
WHFR 88.3FM (HFCC)
WMUZ 1340AM (Detroit, MI.)
WFIL 560AM  (Philidelphia, PA)
WLQV 1500AM (Detroit, MI)
WJBZ  96.3FM (Knoxville,TN.)
                                                                                                                                                                                                                                                                                                                                                                                                                                                                  
                                                                                              
 
DORINDA (TCT)                       
 I'm Just Sayin (TCT)          
WDIV Channel 4 Detroit
FOX2 News Detroit     
Ribs & Soul Festival
MotorCity Praisefest
Chicago African World Festival
Indiana Black Expo
Campus Martius
Chene Park
Detroit African World Festival
Highland Park Music Fest
Faithfest
4th Friday's with Rufus Harris
KEM Mack & Third
Celebrate Live Detroit (TCT)
UrbanNationRadio.com
President Obama Detroit Rally