I realized I have not written a blog post about the camps when I go. Every year I blog about the Black History Prison Tour, and I thought why don't I do this for the camps. Well, this will be a start and I'm going to do my best to be consistent with it.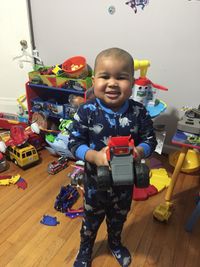 Camps are a little different for me this year, because of my grannybooboo "Aiden". My mom normally rolls with me, but she's been helpful with looking after Aiden. Of course, this is a picture of him from earlier this year. He is doing well and is our example of Faith in human form.
So, my road dawg for the camps is Sherelle, she's one of the speakers and we ride from Detroit together. This time we stayed in Lansing at a nice hotel on Michigan State University Grounds. Sherelle suggested HopCat for dinner, I had never eaten their food, but been to events in Detroit. We were in Lansing and it was perfect from where we were staying. I ordered the mushroom burger and the "Crack Fries" (that's what they've been termed, because their addictive) I heard about them.  Listen, let me tell you, that cheese sauce that comes with it, amazing. This is where the problems begins. I do recommend you just go and try it, you will not be disappointed.
We had a 30 minute ride to the host church that partnered with Forgiven Ministry for the camp. Northeast Missionary Baptist Church, they were very hospitable. The host church normally prepares breakfast and lunch for the day. They had a pancake sausage on a stick that looked like a corn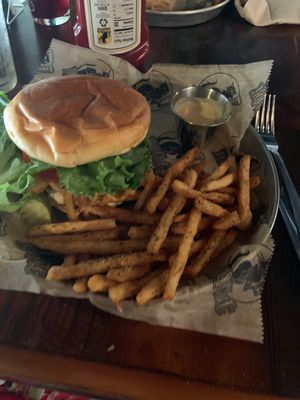 dog. Honey, these things were delicious, I had never had one. But, guess, what I found out the name of them and where to get them. I think Aiden is gonna love these. After breakfast, we headed over to the prison to meet the dads participating in the program.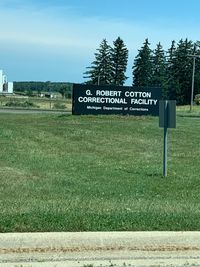 We were at G. Robert Cotton Correctional in Jackson, Michigan. We had 26 dads and a little under 31 kids that got to spend the day with their dads. I get a chance to really pour into the men by sharing my story and through praise and worship. I learn a lot about the guys and their families. We laugh, shed some tears, and give thanks to Jesus Christ, just for the day. I get them prepared for their time with me in the gym, because we do some dancing. The dads had a great time with their kids doing the hustle, cupid shuffle, soul train line, song dedication, and more. There was one little boy that stuck with me the whole time I was up. His name was Willie, his energy and outgoing personality convinces me he belongs on the stage. There was one dad, last name Jackson. He was disappointed when he learned that his kids may not be coming. But, after I got done right before lunch, his kids were at the gym door. The joy and excitement he had when he heard his name over the microphone. We had to stay behind to witness his face, because we knew they were on the way.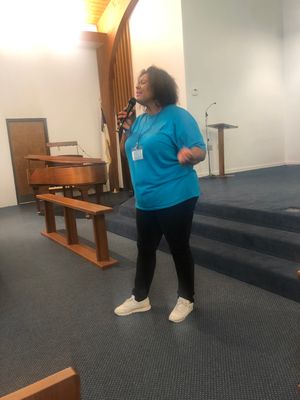 After we're done at the prison, Sherelle and I head back to the church to share with the Caregivers. The caregivers are the grandparents, aunts, uncles, siblings, the other parent, or guardian, who are caring for these kids while their parent is locked up. We get to learn even more from talking and interacting with them. I encourage and commend them for their sacrifice and for bringing the kids. I share my music and tell my story as well. It's always nice for them to support our work and ministry through purchasing our product. And if they're in the Detroit area, I invite them to our church. I have to get use to sharing that my husband and I are the Pastors. 
Just to give you some valuable information of why this program is crucial. There are over 2.2 million children with a parent incarcerated and between 80% and 90% are mothers and fathers. Of these millions of children, 228,000 are in Michigan. And 4 out of 10 are in Detroit, these are staggering numbers. All of us can do something to try to reduce and/or eliminate this cycle from continuing. The best part of the camp this month is 11 children accepted Jesus Christ as their Lord & Savior.
If you would like to support this organization you can visit their website at www.forgivenministry.org.  You can give at anytime to what I do via Cash App $SonnieDay1. or go to my Store and make a purchase. 
Thanks for taking time out to read, share if you would like to.