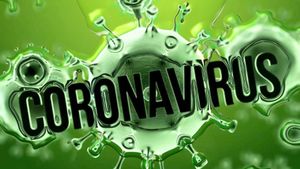 Did you ever believe you would live to see something of this magnitude? Well, I never thought I would experience a plague or famine in the land. I had someone say to me on Facebook that we don't have a famine. A famine is simply a "shortage", and there is a shortage of supplies, masks, ventilators, hand sanitizer, etc. For this reason, many people lives will end because of it. I wanted to write this blog post to share my thoughts concerning this. I don't proclaim to be one that is spiritually deep. However, I can share what I feel in my spirit and heart. 
I still believe this is an Economic shift in the Earth. Since January of 2020, I've been hearing "Wealth Transfer", and God was preparing a transaction in the Spirit. This transaction we will experience in the Earth. As the scriptures has already been written, it is now for those scripts to be acted out. Unfortunately, many will die because of this virus, and that is not God's heart that we perish.
But,  I have learned we are in a critical hour to hold on to our confession of faith. You can not speak anything other than what the Word of God has spoken. The enemy is awaiting us to speak death, so he can manifest that in our life. I urge you to be careful to what you listen to, read, and even release from your tongue. 
NOW IS THE TIME! is a message my husband preached back in January of this year. It is the time for you to work on whatever you've been putting to the side. The doors of opportunity are going to be by invitation only for those that are READY and PREPARED! Don't neglect this time of quarantine it's BIGGER than social distancing.
Here's a thought that maybe you haven't considered:
1. Your job is closed, but you can still work a second job.
2. Have you searched who's hiring for a work from home position?
3. Have you submitted your resume to Linked In, Indeed, etc.
4. Could it be you're shifting into your Purpose and not your Job?
Just something to consider and ponder while you're sitting still.
Lastly, get rid of all toxic thinking, attitudes, and behaviors. Your faith has to be so strong and solid that even this virus doesn't shake you. Realign your relationship with Jesus and understand His power and stay connected. We are ending in the first quarter of 2020, and what we will see in the remainder of this year will be AMAZING AND TRANSFORMATIVE! The Church is coming to the forefront! 
Sonnie Day is a singer, songwriter, and speaker. Follow on all social media outlets and subscribe to Sonnie Day TV on YouTube. Join email list to receive monthly newsletter.