Mother's Day in Illinois Department of Corrections
I hadn't been inside of an Illinois prison since the February 2020. It was a month before the pandemic hit and the world started shutting down. We had just done our annual black history prison tour. And the following month, no more prison ministry.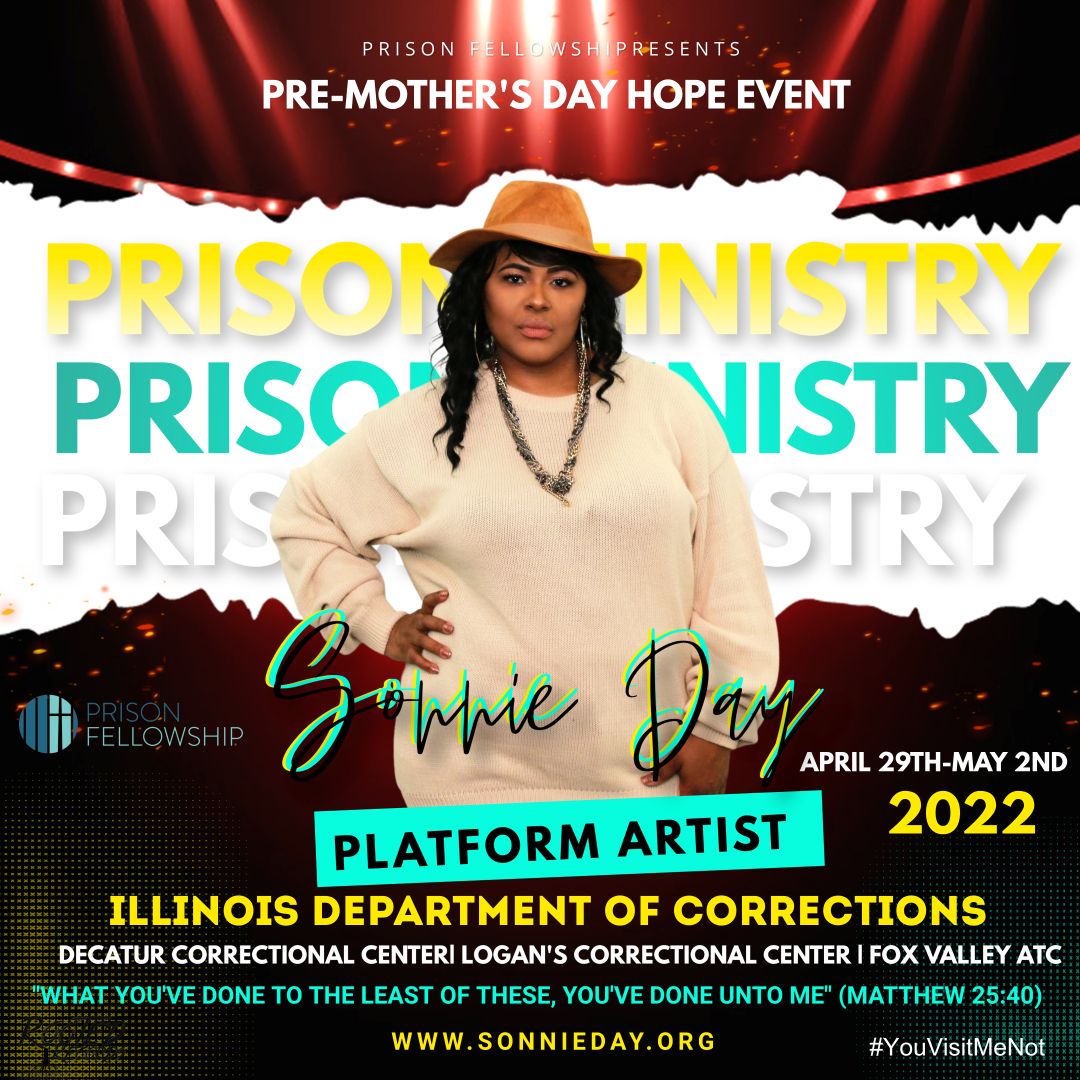 This changed last weekend, because I got to do a Pre-Mother's Day Hope Event at 3 women's facilities. I traveled by myself this time to Chicago and seeing the new guidelines of not having to wear a mask was crazy to me. But, I definitely kept my mask on the entire flight.
Mary picked me up and we had about a 3 hour drive to the hotel. Of course, she had snacks and something drink as usual. We had a great ride and maybe ran into a little rain and minor construction. We grabbed dinner at the only place that wasn't fast food as we got closer to the hotel. Can you guess where? Well, it was Cracker Barrel, and I had the Catfish dinner.
We made it to the hotel and was ready for our sound equipment training with E.D. of The Gideon Crew. Usually, he is the one that sets up the sound during our prison events. But, this time it was all on Mary and I. Well, we got things connected to learn the DVD player Mary brought didn't play the CD-Rs with my music on them. So, you might say why are we still using CDs? Many facility do not allow electronic devices inside. After spending about 20 minutes trying to figure things out, E.D. says you all are gonna have to go to Walmart. 
As we look at the clock, it's 10:30pm and we search via Siri for a Walmart near me. And the Walmart is less than 6 minutes away, and they closed at 11pm. So, Mary and I rush to the car hoping they have a portable DVD player. And thanks be to God, the last one they had was on the shelf for $200. God was definitely all involved with how this played out.